Heat Pump Stanwood, WA
For homeowners seeking an efficient, powerful alternative to traditional HVAC systems, a heat pump is an ideal choice. These year-round comfort systems are highly effective at keeping your home cool or warm as needed, and Nordic Temperature Control is proud to offer a complete range of heat pump support services throughout Stanwood, WA and the surrounding Skagit, Whatcom, Island and Snohomish Counties.
So, if you want a green product or just simply want to keep the green in your pocket, think about a heat pump. Nordic Temperature Control experts can come out and install, repair, or replace an existing heating system.  Do not hesitate to contact Nordic Temperature Control if you are looking for the most cost-effective and reliable home comfort solution available.
We offer these Stanwood heat pump services:
Heat pump installation
Heat pump replacement
Heat pump repair
Heat pump maintenance
Heat Pumps are a Smart Alternative to an Air Conditioner in Stanwood, WA
For those who may be unfamiliar, a heat pump system operates similarly to an air conditioner system. Both use the refrigeration cycle to provide cool air, and both feature an indoor and outdoor unit. However, they differ in the fact that a heat pump uses additional technology to extract heat. In the summer, the system extracts heat from your home and expels it outdoors, and in the winter the system can be reversed, bringing heat into the home.
Heat Pump Installation in Stanwood, WA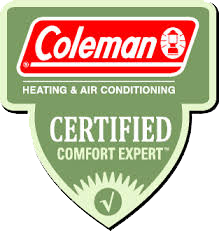 Because heat pumps can perform double duty as both a cooling and heating system, they are an ideal option for homeowners looking for a system that offers excellent functionality, versatility, and value. At Nordic Temperature Control, our HVAC installers are specifically trained in the selection and installation of new heat pump systems.
We will perform an assessment of your home to determine proper heating and cooling loads; then, we will discuss your options with you. Once we've helped you to pick the best option, our installers will make certain that your new system is flawlessly integrated into your home.
Heat Pump Replacement Services
Heat pumps are constructed to run well for years on end, but that doesn't mean yours will last forever. If your heat pump is underperforming, or constantly in need of repair, the home comfort consultants at Nordic can help you to come up with a better solution. We work with you to ensure you get an ideal new heat pump—one that will offer better efficiency, better comfort, and far more reliable cooling and heating.
Stanwood Heat Pump Repair
From mode-jamming to loss of cooling power, our dedicated heat pump repair teams have seen—and fixed—it all. No matter the complexity of your issue you can depend on our service teams for fast, precise solutions. We will never cut corners, and our team will take the time to educate you on exactly what went wrong with your heat pump, what we can do to fix it, and what the service will cost.
Looking for a no-surprises heat pump repair company in Stanwood? Contact the Experts at Nordic Temperature Control!
As a client of Nordic Temperature Control, rest assure that our key partnerships with HVAC industry leaders, such as Coleman Heating and Air Conditioning allow us to continually design and deliver high performing, cutting-edge home comfort systems. Schedule your consultation today.
24-7 Emergency Services
50+ Years Experience
Service Agreements
Craftsmanship Guarantee
Licensed. Bonded. Insured.