Commercial HVAC Stanwood | Schenk Packing Company
Schenk Packing Company is a third-generation family-owned and operated company that produces safe, wholesome, and quality beef products to customers nationwide.  Schenk Packing recently underwent a new renovation with the general contractor Fisher Construction Group, who contracted Nordic Temperature Control to overhaul its commercial HVAC system.
On this project, our team designed and installed a new heating and cooling system in their maintenance building and break room utilizing a heat recovery ventilation (HRV) System.  The HRV system included 3 different zones to continually cycle fresh air throughout the buildings, all why saving energy and money.  Speaking of fresh air, we also installed new exhaust and intake ducting in the facilities deboning room.
As a highly qualified HVAC contractor, Nordic Temperature Control was an essential part of the equation to optimize the safety and effectiveness of the new system. It is rewarding to know that our HVAC technician's efforts during this project work to maintain the highest quality craftsmanship and best practices for Schenk Packing's new HVAC system.
Stainless Steel Piping
On this installation project, our technicians fabricated and installed over 120 tons of cooling, two new coolers, and stainless steel piping for 100-degree high-pressure hot water.  We also designed and installed a custom stainless steel piping system for the deboning facility and the waste separation plant.
The new stainless steel piping system fits in perfectly with Schenk Packings Environmental Sustabailty Model, as they are constantly looking for new ways to reduce their environmental impact through energy reduction, water management, and product recycling.
Here at Nordic Temperature Control, we believe the most important part of a commercial piping installation is understanding our client's requirements and design a system that ensures 100% compliance.  Our expert technicians can fabricate a range of custom piping systems for both industrial and commercial applications including stainless steel piping, valves and connectors for pressure and steam, structural components such as handrails, and sanitary piping for food processing plants.
Trusted HVAC-R Contractors
As a client of Nordic Temperature Control, rest assure that our key partnerships with HVAC industry leaders allow us to continually design and deliver high performing, cutting-edge heating and cooling systems, such as this commercial HVAC Project in Stanwood, WA. Schedule your consultation today!
About Nordic Temperature Control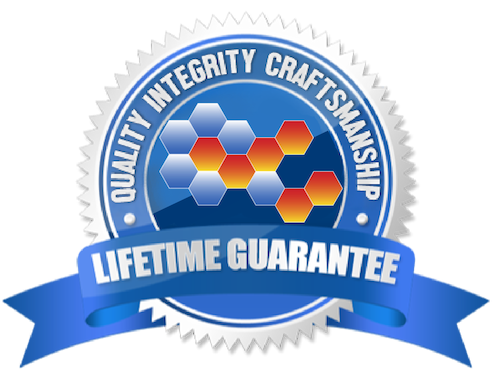 Founded in 2010, Nordic Temperature Control, Inc. provides the highest quality HVAC services throughout Skagit County, Snohomish County, Whatcom County, Island County, and San Juan County. Our mission is to provide Quality Craftsmanship through Dedication and Dependability! Today, Nordic Temperature Control sets the standards for quality comfort systems, while remaining client-focused through professionalism and realization that honesty and integrity are uncompromising, as is our commitment to the constant improvement of our services.
We offer a 100% Lifetime Craftsmanship Guarantee and protect clients by being fully Licensed, Bonded, and Insured for all commercial and residential services in the State of Washington.