Commercial Refrigeration Installation and Repair
Your Pacific Northwest business or organization counts on effective, efficient refrigeration. That's why Nordic Temperature Control offers commerical refrigeration installation and repair to our customers. You can count on us to provide top-of-the-line commercial cold storage installation, as well as reliable repair so that your refrigeration until will be running optimally in no time, and for years to come. We also offer commercial maintenance programs that will provide you the services and resources you need to improve the operation of your facilities. At Nordic Temperature Control, we want to help your business stay up and running, no matter what.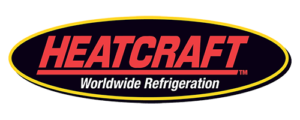 Nordic Temperature Control proudly offers some of the most trusted brands available, and professional commercial refrigeration installation and repair by factory trained technicians. We provide them with the equipment, instruments, and tools needed to provide your business or organization with premium installation and repair services. We're pleased to provide commercial cold storage solutions and system repair that will keep your employees and clients happy and comfortable.
As a client of Nordic Temperature Control, rest assure that our key partnerships with HVAC-R industry leaders allow us to continually design and deliver high performing, cutting-edge commercial refrigeration systems. Schedule your consultation today.
24-7 Emergency Services
50+ Years Experience
Service Agreements
Craftsmanship Guarantee
Licensed. Bonded. Insured.