HVAC Maintenance Focused on Energy Efficiency
At Nordic Temperature Control, our commercial HVAC technicians understand that your heater and air conditioner is an integral part of your business. As such, it should be kept in a condition that promotes the profitability of your commercial property. One of the most important aspects of your HVAC system in this regard is its energy efficiency.
In this day and age of high energy prices, any reduction in the amount of energy that your commercial property uses can result in substantial monetary savings. Because your heater and air conditioner are responsible for such a large portion of your business's energy consumption, improving the efficiency of these systems is an absolute plus.
The best way to ensure that your commercial heating and air conditioning system operates as efficiently as possible is to hire a professionally licensed HVAC contractor to conduct routine maintenance. Our highly skilled technicians can troubleshoot your HVAC system to identify and resolve any inefficiencies that are present. Through our routine commercial preventative maintenance services, you can reduce the overhead and utility bills of your commercial property.
Protecting Your Investment With HVAC Maintenance Services
The other major benefit of our routine commercial HVAC maintenance services is that they will promote the performance and longevity of your heater and air conditioner. A commercial HVAC system is a substantial investment. As such, it should perform properly for the longest time period possible. By conducting routine maintenance on your heater and air conditioner, our technicians can minimize damage to your systems and extend their services lives. In this way, you get the most out of your investment.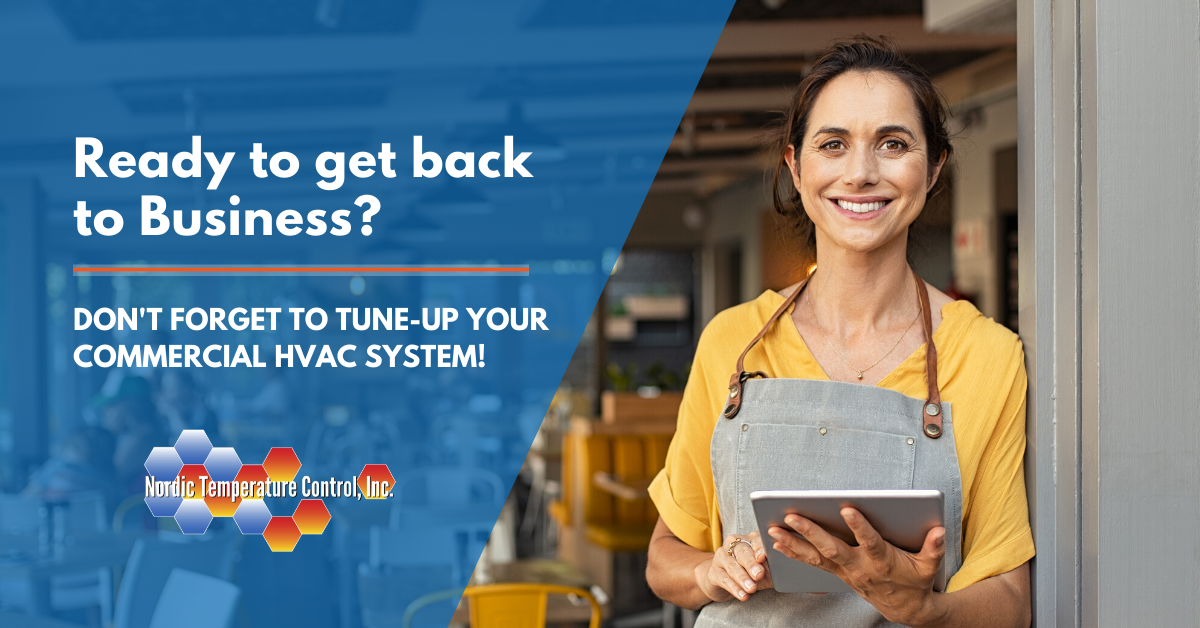 As a client of Nordic Temperature Control, rest assure that our key partnerships with HVAC industry leaders allow us to continually design and deliver high performing, cutting-edge heating and cooling systems. Schedule your consultation today.
24-7 Emergency Services
50+ Years Experience
Yearly Service Agreements
Craftsmanship Guarantee
Licensed. Bonded. Insured.