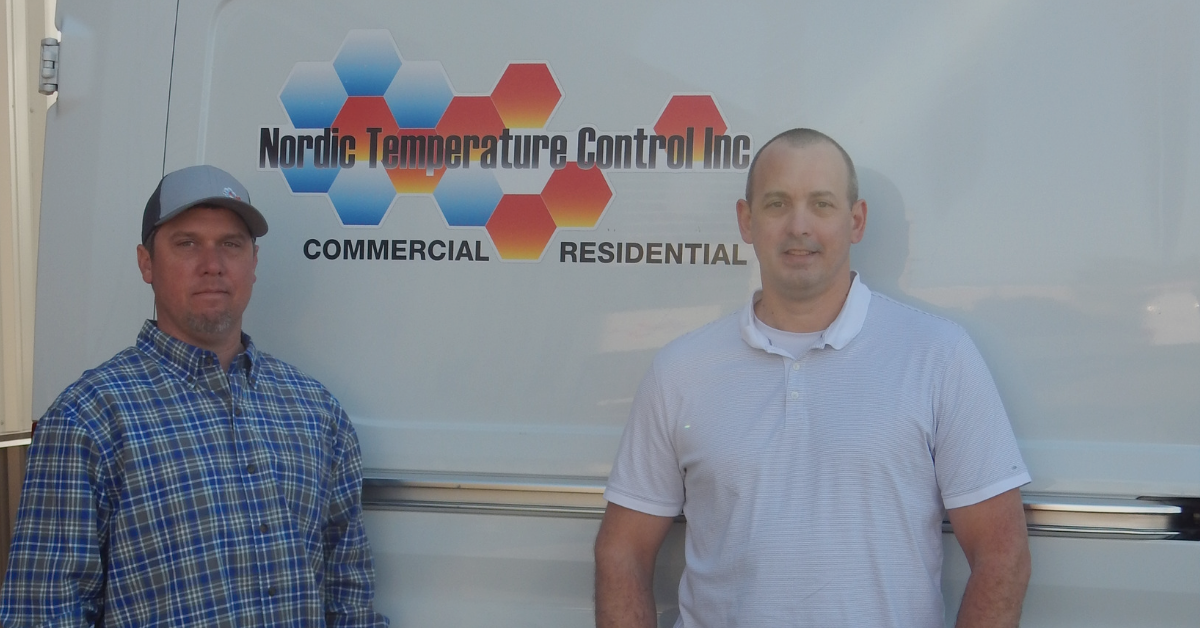 When your commercial or residential comfort system goes down, its a major issue given the cost of a potential replacement.  However, there are several factors that must be taken into account when selecting the right company to do the work. So the question, 'How do you choose a great heating, ventilation, and air-conditioning (or HVAC) company'? Here are a few questions to ask before you hire an HVAC contractor.
Are They Reputable?
Start your research by hopping online and identifying reputable HVAC contractors in your area. Visit their websites to get a feel for each company, and read their services and terms carefully. If you see a few that look like contenders, dig a little deeper to learn about their reputation. Check them out with your local Better Business Bureau; check with the LLR; call their references if they offer that option.  At Nordic Temperature Control, we are A+ rated with the Better Business Bureau and are 5 Star Google Rated.
Are They Licensed, Bonded and Insured?
It's a good idea to also check whether a company's technicians are licensed. All reputable technicians are licensed by the state in which they do business for multiple categories, such as low voltage electrical. Make sure the company itself is licensed, bonded and insured before working with them. In addition, make sure that technicians are cross-qualified to handle gas line installation and repair, and plumbing installation and repair, as both of these may be necessary for installing your new furnace. If not, ensure that the company has these types of professionals on hand, or within a working relationship, to help where needed and to inspect the final installation.
Do They Offer Additional Services?
To help you keep your furnace or air conditioner operating at its best, a good HVAC company should offer more than just installation and repair. Does the company offer any kind of preventative maintenance contract? Will they come and do tune-ups on your unit? Are they available for emergency repairs if the air conditioner goes out on the hottest day of summer?
Rest Assured at Nordic Temperature Control, our clients trust and know that our full support is only ONE PHONE CALL AWAY, with 24/7 emergency services available!
Are They Versatile?
Determine whether the HVAC company offers models from different manufacturers such as Coleman or Daikin and if the technicians are trained in installing and servicing each brand. There are about 211 different brands of heating equipment, and thousands of different models, from low-budget items to full-featured and high-efficiency models. A company that offers only one or two brand names may have a good grasp on the intricacies of installing a particular model of furnace. The trade-off, though, is that you have far fewer options. Before choosing a furnace repair service, make sure they are capable of servicing your particular unit, but that they are versatile enough to offer more options if need be.
Do They Offer Financing?
If you want a top-of-the-line model but can't afford it, find out if your heating company offers financing options. At Nordic Temperature Control, we offer guaranteed financing, with payments as low as $69 per month. Also keep in mind that your installation may qualify for local, state, or federal tax credits or rebates, so if you choose an energy-efficient model, ask your salesperson or technician about this benefit.
What Should I Look For In A Warranty?
Most HVAC contractors will offer a free, one-year warranty on the furnace (the manufacturer's guarantee). However, at Nordic Temperature Control we offer a Lifetime Craftsmanship Guarantee on any newly installed Full Replacement HVAC systems.
Our goal with every client is to establish and build a long-term relationship. This relationship is built on our client's trust that we as a company have and keep to the highest standards in the HVAC industry throughout the entire lifespan of the project and years of ongoing maintenance. We get the job done right… the first time!