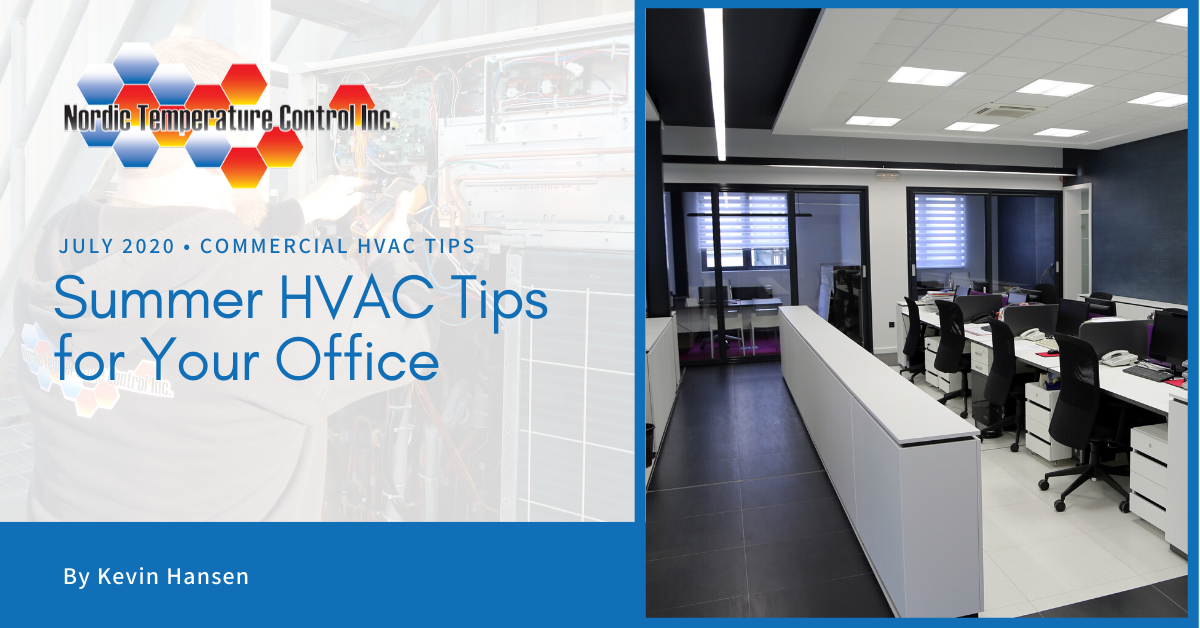 When you run a business in the Pacific Northwest and have a commercial HVAC system for your office, it can be hard to keep things cool during the summer. The heat is naturally going to seep in. Therefore, it's important to make sure that your HVAC system is working properly so that your employees and customers are comfortable.
Read on for some summer HVAC tips that can help prepare you for when the hot weather hits the Greater Seattle Region.
Change the Air Filters
Air filters should be changed regularly. The air filters on your HVAC system are what keep the dirt and debris from entering the air from your system. Over time, they can become clogged, making it harder for the system to adequately filter the air. This can lead to other major problems. To be on the safe side, you should check your air filter every month to make sure it is still clean. And, you should change the air filter out every three months, at a minimum.
Clean Your HVAC System, Inside and Out
Clean the outdoor portion of your system by removing debris that surrounds it. You can do this by cutting tree limbs or bushes that are too close, or you can cover the system. Remove dust, dirt, and other debris as well. As for the indoor unit, you should have it cleaned by a professional HVAC technician. The ductwork will also need to be cleaned. This is the portion of the unit that moves the air throughout the system and into your building. Ductwork is especially significant in a commercial building, as it is extensive and can run through the entire building and affects air distribution.
Update Your Technology
On a simple end, this means having a programmable or smart thermostat. You could also consider direct digital control technology (DDC). This not only helps maintain the systems throughout your building but can help save money. How? It is more energy-efficient. You can easily change the climate controls throughout the facility. With DDC systems from Daikin, the HVAC unit is also installed with sensors to alerts you to any issues. Technology doesn't just apply to the HVAC system controls itself either. As a facility manager, you can also reduce heating from updated all lighting to LED. In addition, roof-top solar power is something to consider. Retrofitting a PV system onto a commercial building not only has paybacks but can reduce the demand on your HVAC system overall.
Regular Maintenance
In the end, regular maintenance is the best way to keep your HVAC system running properly. This helps to ensure you have a functioning system. Throughout Skagit, Whatcom, Snohomish counties, summer can have weeks in the high '80s. It is not the time you want your A/C unit to have problems. A skilled technician can inspect and catch those problems that could get in the way of cooling your building in the future. Overall, scheduled maintenance is the best way to manage your system's efficiency.  At Nordic Temperature Control, we schedule our commercial HVAC clients on either a monthly, quarterly, or semi-annual maintenance program based on your building's exact needs.
Consider having your HVAC system reviewed by a trained technician before the summer heat rolls in throughout the Pacific Northwest. If you want Nordic Temperature Control to take a look at your office's HVAC system, contact us today to schedule a maintenance visit.