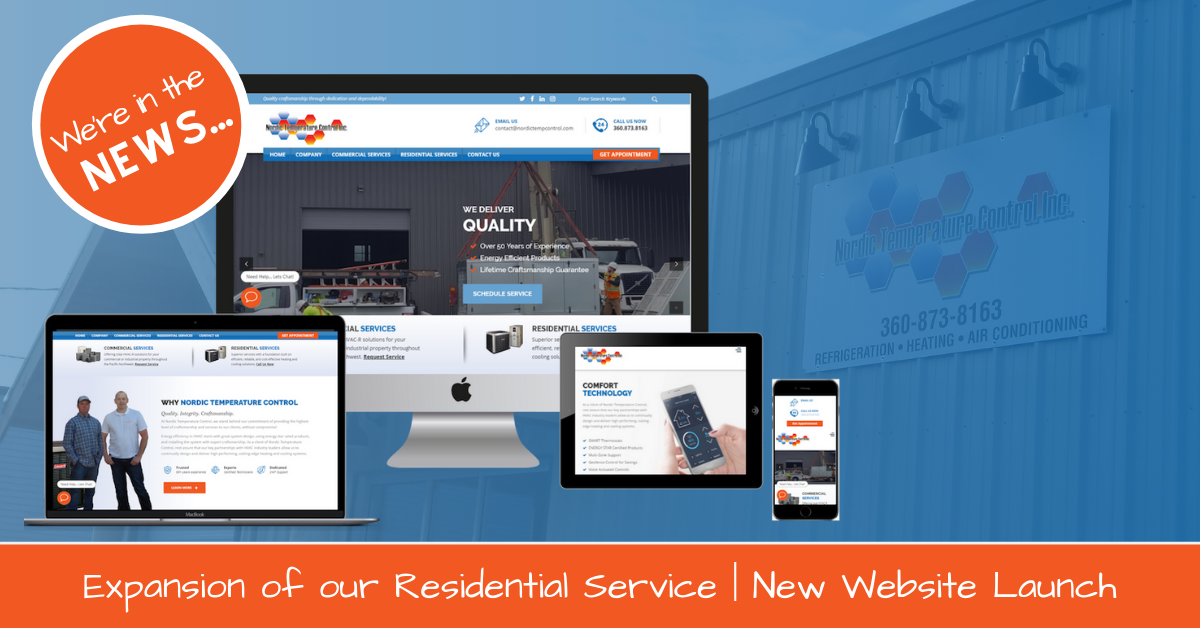 Nordic Temperature Control, an HVAC-R Contractor in Burlington, WA expands its residential heating and cooling service throughout Skagit Valley, along with launching a newly designed website.
Burlington, WA, June 26, 2019 –(VIEW OFFICIAL PRESS RELEASE)– Nordic Temperature Control, a top HVAC company in the Skagit Valley, announces their expansion into residential heating and cooling, along with the launch of a new website.
Owners, Jake Hovik and Kevin Hansen started the business in 2010 with the commitment of providing the highest level of craftsmanship and services to their clients, without compromise! Since that time, the company has experienced tremendous growth. In 2014, Nordic Temperature Control was awarded the People's Choice Award by the Skagit Valley Herold for best Heating and Cooling.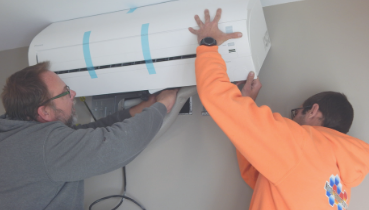 With the growing demand for high-quality residential HVAC, the owners decided to take their teams 50+ years of combined experience and expand into the residential heating and cooling market. "The strong demand for our HVAC services throughout Skagit Valley has demonstrated that local residents in the community appreciate superior products and services with a foundation built on efficient, reliable, and cost-effective heating and cooling solutions," said Jake Hovik. He continued, "One of the goals within our company is to strive toward being part of and supporting the community that we serve, so expanding our residential heating and cooling services was an easy decision."
Nordic Temperature Control is also proud to announce the launch of their new mobile responsive website. "We are excited about the website launch and the robust information it provides for our customers, partners, and media to better understand our business model and the services that we provide," said owner Kevin Hansen.
Kevin also stated, "We believe that the new website will allow our visitors to have a very informative experience as we continue to grow and increase our market presence in the commercial and residential HVAC industry."
The Nordic Temperature Control website was designed so it is fully responsive based on the visitor's device and optimized for mobile viewing. The site will also be updated on a regular basis with helpful tips, insights, along with company news of service plans, business activity, company milestones, project before & after pictures and news releases. Visitors are encouraged to explore the website at www.NordicTempControl.com. You are encouraged to subscribe to their newsletter, where you can sign up for monthly e-news on HVAC trends, expert advice, how-to's, service discounts and much more.
To learn more about Nordic Temperature Control or to experience their commitment to high-quality craftsmanship and customer-centric service for yourself, call 360.873.8163 to schedule an appointment or simply visit www.nordictempcontrol.com.
About Nordic Temperature Control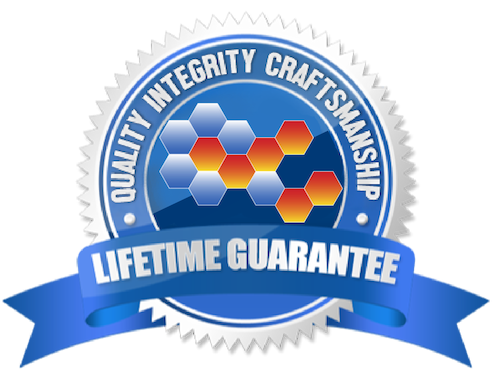 Founded in 2010, Nordic Temperature Control, Inc. provides the highest quality HVAC services throughout Skagit County, Snohomish County, Whatcom County, Island County, and San Juan County. Their mission is to provide Quality Craftsmanship through Dedication and Dependability! Today, Nordic Temperature Control sets the standards for quality comfort systems, while remaining client focused through professionalism and realization that honesty and integrity are uncompromising, as is their commitment to the constant improvement of their services.
They offer a 100% Lifetime Craftsmanship Guarantee and protect clients by being fully Licensed, Bonded, and Insured for all their commercial and residential services in the State of Washington.