Nordic Temperature Control builds a state-of-the-art climate control system for new Janicki Industries aerospace manufacturing plant.
Burlington, WA, September 26, 2019 — (VIEW OFFICIAL PRESS RELEASE) — Nordic Temperature Control, a leading HVAC company in the Puget Sound region, completes work on a state-of-the-art climate control system for a new Janicki Industries aerospace manufacturing plant in Hamilton, WA.
Janicki Industries is an internationally recognized technical engineering and manufacturing company that delivers innovative products around the world. The primary purpose of their new plant is to produce flight-quality aerospace parts made of advanced composite materials. This facility will support the aerospace industry with carbon fiber parts for commercial jetliners, military aircraft, and space exploration. The 90,000-square-foot facility was built by Chad Fisher Construction and features high bay assembly space, four overhead cranes, a 15,000-square-foot ISO 7 clean room, and a 5,000-square-foot drive-in freezer for storing carbon fiber materials.
One of the most important features of the new plant is a first-of-its-kind, highly efficient climate control system installed by Nordic Temperature Control and designed by Air Reps. Janicki has relied on propane as its primary source of heat and dehumidification reheat throughout their buildings, Air Reps saw this as an opportunity to provide a cutting edge design that would save Janicki Industries significant operating costs. This system is very important for composites fabrication, as it maintains constant temperature and humidity to prevent materials from absorbing moisture or deforming when heated. The new building is served by over 600 tons of Daikin Applied packaged RPS units and is heated utilizing factory-installed custom refrigeration coils tied to 382 tons of Daikin VRV Condensers, a complete Daikin solution and the largest installation of its type in the country. There are 30 Variable Refrigerant Volume (VRV) heat pumps that are all linked together and connected to a building management system. The system monitors temperature and humidity and turns on the appropriate heat pump to keep the climate perfect for making carbon fiber parts.
"The Janicki B9 project is the most unique, cutting-edge, and forward-looking project we have been a part of to this point", said Jake Hovik, owner at Nordic Temperature Control. "I am extremely proud of our team's ability to successfully complete such a difficult and complex project on time and on budget despite several unforeseen challenges and a very tight timeline."
To learn more about Nordic Temperature Control or to experience their world-class, industry-leading service for yourself, call 360.873.8163 or visit NordicTempControl.com.
About Nordic Temperature Control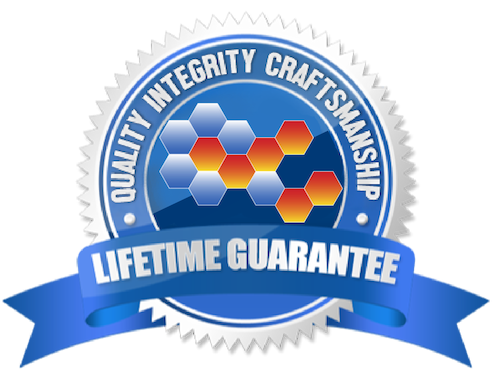 Founded in 2010, Nordic Temperature Control, Inc. provides the highest quality HVAC services throughout Skagit County, Snohomish County, Whatcom County, Island County, and San Juan County. Their mission is to provide Quality Craftsmanship through Dedication and Dependability! Today, Nordic Temperature Control sets the standards for quality comfort systems, while remaining client-focused through professionalism and realization that honesty and integrity are uncompromising, as is their commitment to the constant improvement of their services.
They offer a 100% Lifetime Craftsmanship Guarantee and protect clients by being fully Licensed, Bonded, and Insured for all their commercial and residential services in the State of Washington.